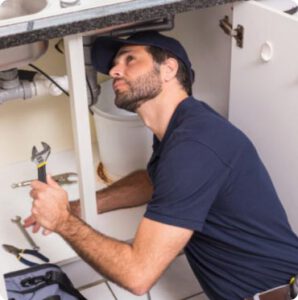 It's best to do your research on plumbers before an emergency such as an overflowing toilet hits. That way, you won't be rushed into making a hasty decision by jumping on Google and calling the first company that pops up. Here are some tips for choosing a trustworthy plumber in NYC.
1.    Check Website, License and Insurance
First impressions count. That's why when you research the company's website, you should be looking for a professional design, updated, relevant content, and accurate information. A well-designed website will show that the company cares about their business and attracting good customers. Verify that the company is licensed and insured, note what accreditations and affiliations they possess, and see if they offer emergency service. These all indicate high levels of professionalism.
2.    Good Communication
This is important, as you can tell from that first phone call how you will be treated. A plumbing company should make you their top priority, which means they should respond to your phone calls and online submissions promptly. Make sure the person on the other end of the line is clear, prompt, well spoken and professional. They should give you accurate, complete information. The technician who shows up to your house should dress professionally, be neat, explain the situation thoroughly, and be upfront with costs.
3.    Experience
Many plumbers learn their trade from on-the-job experience, with no formal vocational training or certifications. Master plumbers are trained professionals who keep up their licenses and insurance, and who have formal training over many years.
4.    Timeliness and Cleanliness
Plumbers who visit your home should treat you with respect by showing up on time, taking necessary precautions to protect your home, come equipped with all the right tools, do an efficient job, and leave the area spotless.
5.    Upfront Pricing
When calling for a free quote, you should receive information on the initial cost of a visit. Before any actual work is done, the plumber should provide you with an accurate estimate in writing. Reputable companies won't spring last-minute fees or charges on you.
6.    Reviews
A reputable, transparent plumbing company will gladly share reviews on their website, social media platforms and more. Be sure to check Facebook, Google, Yelp and Angie's List for reviews, as well as their rating with the Better Business Bureau. Check their professional affiliations, awards, and certifications. A good company will also provide you with references of previous clients so you can call them and ask about their experience.
Contact Tidal Plumbing NYC
Give us a call and ask us questions. We don't mind! Contact us at 718-505-9300 for information on services, quotes or to book service.