Exceptional Plumbing, Gas and Heating Services in Queens
If you reside in Queens and need plumbing, heating or gas service in your home or business, don't hesitate to call the professionals at Tidal Plumbing & Heating. Here, our licensed and insured technicians can ensure a job well done, at affordable prices, in a timely manner. Whether you need emergency plumbing service, want to convert from oil to gas, or require backflow installation and testing, we can help.
We work a lot throughout Queens, home to 2.2. million residents and the second largest borough in New York City in terms of population. We navigate these streets day in and day out to provide exceptional services to home and business owners just like you. Because we know the area and the neighborhoods, you can rest easy knowing we arrive on time, with well-stocked trucks, ready to work.
What We Do
Offering comprehensive plumbing, heating, and gas services, Tidal Plumbing & Heating is a trusted resource in the community for dependable services at prices that won't break the bank. We are based right here in Whitestone Queens, fully licensed and insured in NYC to handle all of your plumbing and heating needs. We are also certified in NYS to test backflow devices.
We have more than 20 years of experience, so you know you're getting the most qualified, experienced plumbers and technicians in the area.
Plumbing Services in Queens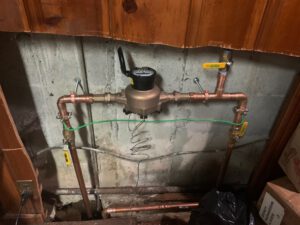 We are proud to offer comprehensive plumbing services to home and business owners in Queens, including:
Full-service plumbing
Water heater installation and repair
Backflow installation and testing
Drain cleaning
Violation removal
Heating Services in Queens
Tidal Plumbing & Heating offers these comprehensive heating services:
Gas heat service
Boiler installation and repair
Steam heat specialist
Tankless water heaters
Radiant heating
Oil to gas conversions
Snow melt systems
Gas Services in Queens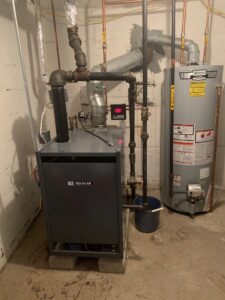 Here are our comprehensive gas services, backed by 24/7 emergency services and attentive customer service:
Gas leak detection
Gas leak repairs
Gas shutdown and lock off (ConEdison and National Grid)
High-efficiency boilers
Tankless water heaters
Radiant heating systems
Snow melt systems
Consulting and sizing
Oil to gas conversions
As you can see, we do it all. No project is too large or small for us in Queens.
Our Promise
Rest assured, our technicians only use the best materials and products from trusted manufacturers for plumbing, heating, and gas appliance installations and repairs. We stand behind our work with quality guarantees and warranties, providing estimates, 24/7 emergency service, and competitive pricing. Regardless of the size or scope of your project, we have the solution.
It's smart to partner with a company that works right here in your community. Give us a call today!
Local Queens Construction Info
Construction Professional Directory
Construction Permits
Property Resources
Homeowner FAQ
Contact Tidal Plumbing and Heating in Queens
To book a heating, plumbing, or gas appointment or to get an estimate in Queens, please contact us at 718-505-9300, email us at [email protected], or fill out our online form.