Plumbing & Heating in Greater New York City Area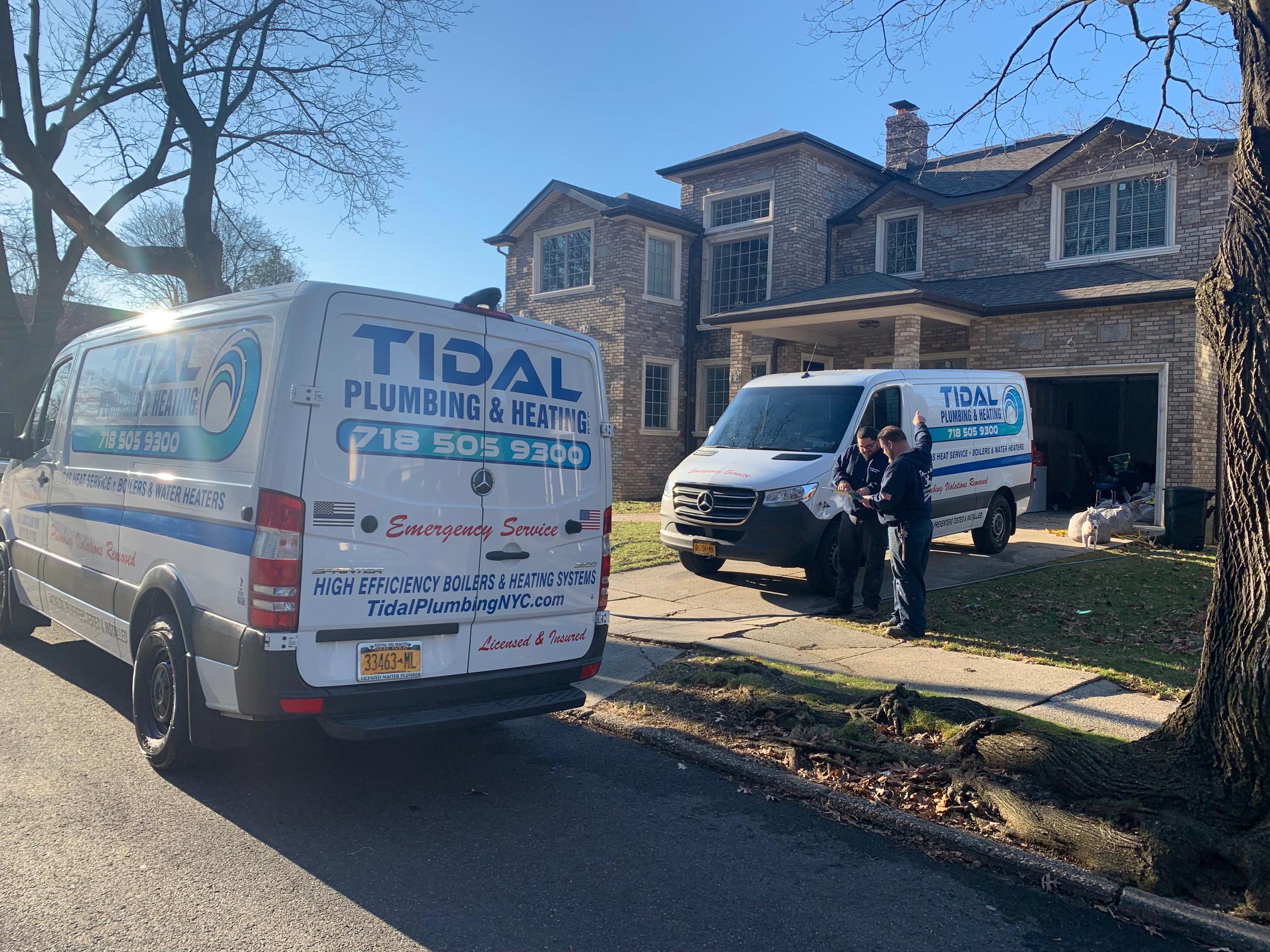 Here at Tidal Plumbing & Heating, we are proud to offer comprehensive plumbing, heating and gas services to residential and commercial clients throughout the five boroughs of New York City. From Queens to Staten Island, you can count on our licensed and experienced team to delivery quality services backed by reliable technicians and competitive rates.
Our local plumbing and heating company in New York City make every client experience as positive as possible with friendly and accommodating customer service, affordable prices and on-time service. We are proud of our commitment to New York City residents and business owners.
You want to know that you can trust your local heating and plumbing company. Rest assured, we are licensed and insured master plumbers and certified backflow testers who stand behind their work. So when you're ready to service your plumbing, heating or gas, contact us and we'll be ready.
Where We Offer Local Plumbing, Heating & Gas Services
Whether you are a business owner or a local home owner, Tidal Plumbing & Heating is here for you providing frequent services in these areas:
If you require plumbing, heating or gas repairs and services in any of these areas, don't hesitate to give us a call. We know these neighborhoods inside and out, so you can trust us for top-knotch coordination, efficiency and speed.
Our Services
Tidal Plumbing & Heating offers a variety of services throughout the New York City area, whether you're looking for backflow installation or boiler repair. We have the experience with both of these and everything in between. Here's a look at what we offer:
Heating

Gas heat service
Boiler installation and repair
Steam heat specialist
Tankless water heaters
Radiant heating
Oil to gas conversions
Snow melt systems

Gas

Gas leak detection
Gas leak repairs
Gas shutdown and lockoff (ConEdison and National Grid)
High efficiency boilers
Tankless water heaters
Radiant heating systems
Snow melt systems
Consulting and sizing
Oil to gas conversions
It's time you got peace of mind knowing you're hiring the most qualified, experienced plumbing, heating and gas professionals in the area. We have the solution to your problem or concern, despite the complex or simple nature of your request. No matter how simple or complex your problem is, we can provide the solution.
Contact Tidal Plumbing and Heating
To book a gas repair or lockdown appointment or to get an estimate, please contact us at 718-505-9300, email us at [email protected], or complete our online form.