Transform Your Home with Tidal Plumbing & Heatings- Gas Boiler Installation Services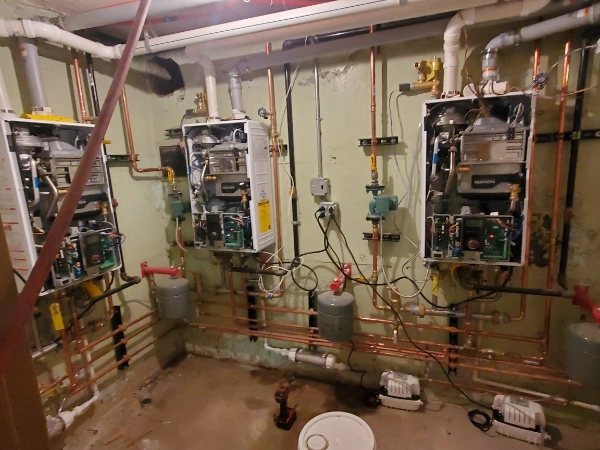 Welcome to Tidal Plumbing & Heating, your trusted partner for top-notch gas boiler installation services across the vibrant 5 boroughs of New York City. As the go-to plumbing company in the area, we take pride in offering comprehensive solutions to elevate your home's heating efficiency. Explore the benefits of gas boiler installation, discover what's included in the process, understand the costs, and make an informed decision for a warmer, more comfortable living space.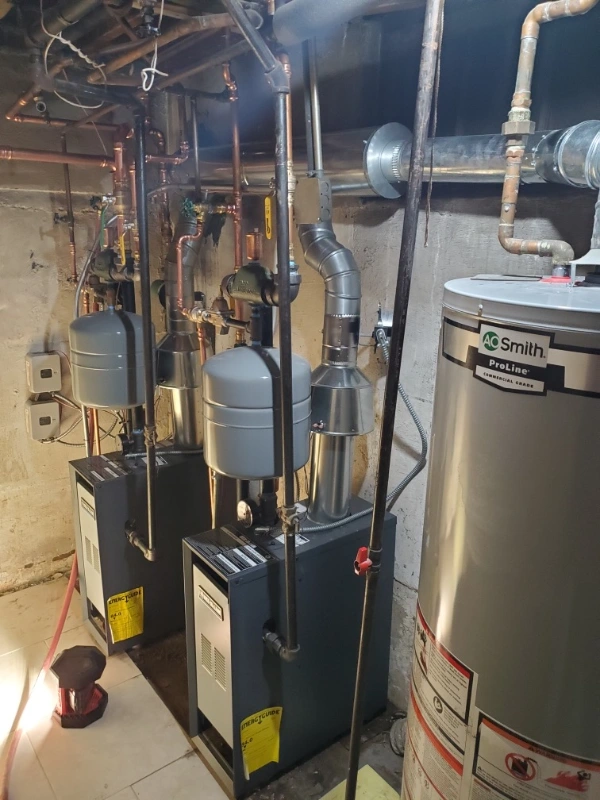 What's Included in a Gas Boiler Installation?
Expert Consultation and Assessment
Our process begins with a thorough consultation and assessment of your home's heating needs. Our experienced team of professionals evaluates your space to recommend the most suitable gas boiler system tailored to your requirements.
Precision Installation by Gas Boiler Experts
At Tidal Plumbing & Heating, we understand the importance of a flawless installation. Our gas boiler installers are experts in their field, ensuring that every component is set up with precision and attention to detail. From the boiler itself to the intricate piping, we guarantee a seamless installation process.
Quality Assurance and Testing
After installation, our team conducts rigorous quality assurance tests to ensure that your gas boiler is operating at peak efficiency. We leave no room for error, providing you with a reliable heating system that stands the test of time.
How Much Does Gas Boiler Installation Cost?
Investing in a gas boiler installation is a smart choice for long-term energy efficiency and cost savings. The cost of installation varies based on factors such as the size of your home, the type of gas boiler selected, and the complexity of the installation process. Tidal Plumbing & Heating offers transparent pricing, and our team will provide you with a detailed estimate after the initial consultation.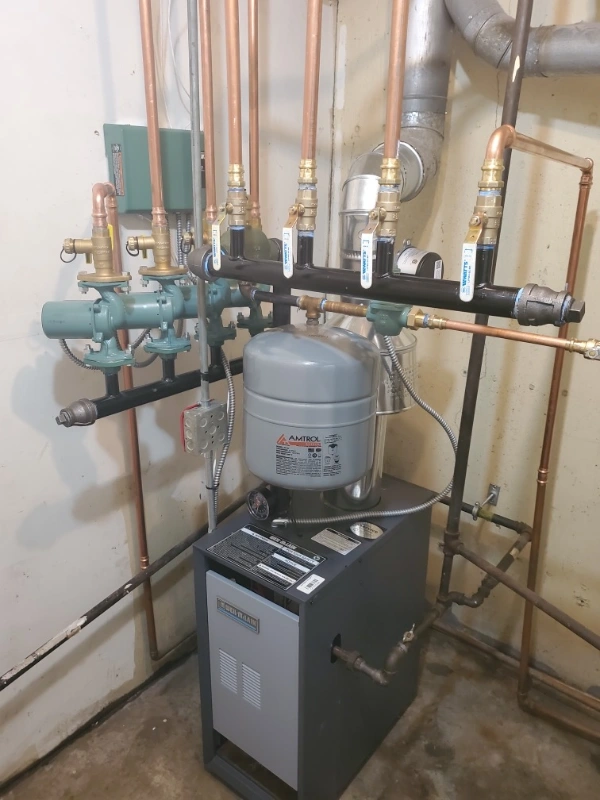 Pros and Cons of Switching to a Natural Gas Boiler System
Energy Efficiency: Gas boilers are known for their high energy efficiency, providing a cost-effective and environmentally friendly heating solution.
Cost Savings: Switching to a natural gas boiler system often results in lower energy bills, making it a wise investment for homeowners.
Environmental Benefits: Natural gas is a cleaner and more environmentally friendly fuel source, contributing to a greener home.
Initial Cost: The upfront cost of installing a gas boiler may be higher than other heating options, but the long-term savings often outweigh this initial investment.
Availability of Gas: Homes without access to a natural gas supply may face challenges in adopting a gas boiler system.
Common Sizes of Boilers for Your Home
Choosing the right size boiler is crucial for optimal heating performance. Our experts at Tidal Plumbing & Heating can guide you in selecting the ideal boiler size based on your home's square footage and heating requirements.
Combi Boilers: Compact and efficient, combi boilers are suitable for smaller homes or apartments, providing both hot water and heating in one unit.
System Boilers: Ideal for larger homes, system boilers offer efficient heating and can accommodate higher hot water demands.
Regular Boilers: Traditional regular boilers are suitable for homes with existing heating systems and separate hot water cylinders.
Trust Tidal Plumbing & Heating for Your Gas Boiler Installations
In conclusion, Tidal Plumbing & Heating is your reliable partner for seamless and efficient gas boiler installations in the 5 boroughs of NYC. Experience the comfort and cost savings of a natural gas boiler system with our expert team. Contact us today for a consultation and take the first step toward a warmer and more energy-efficient home.