Looking for a Highly Responsive Repair Team for Gas Leaks NYC Residents Swear By?
If you smell gas in your home, it's crucial to take action immediately and leave the area while you wait for a professional; it could be a sign of a potentially dangerous hazard in the home. Contact us for natural gas leak repair today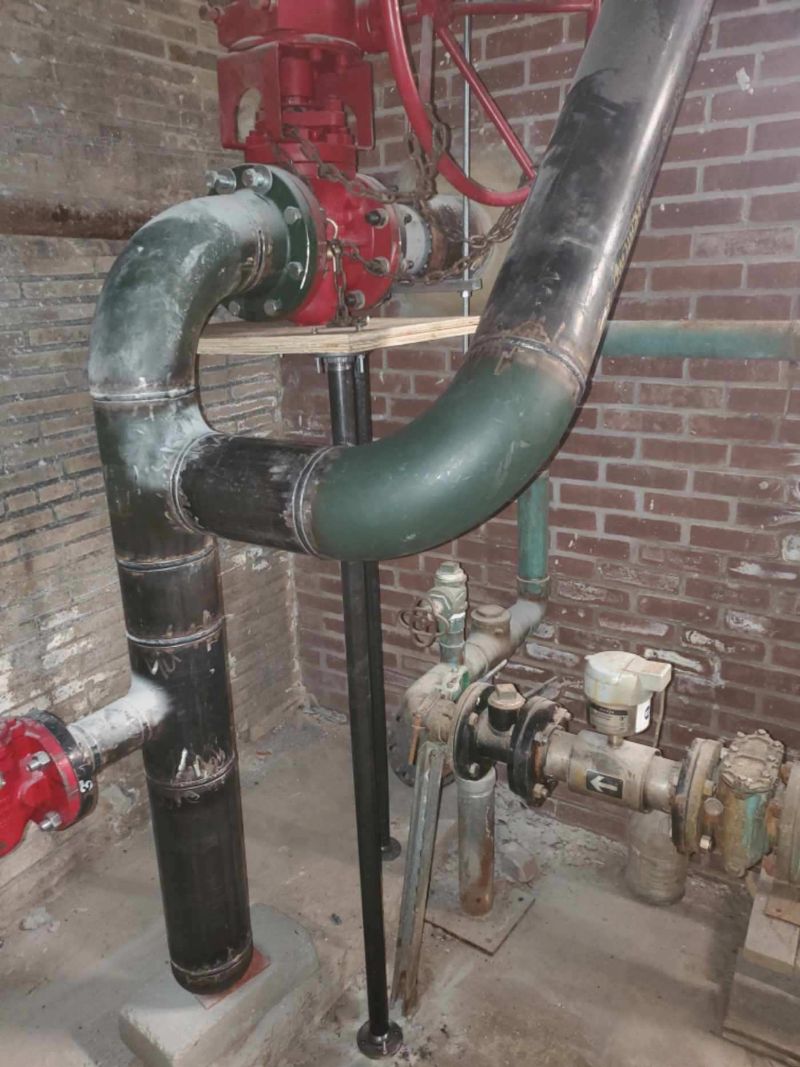 Tidal Plumbing's team for natural gas leak repair Staten Island NY clients trust, is experienced in handling all types of gas leaks, big or small. We're here to help get your life back to normal as quickly as possible, because we have a team that specializes in natural gas leak repair Staten Island NY people rely on, and we pride ourselves on being a responsive team that is there for our customers in their time of need. We're dedicated to providing outstanding service, and we work hard to ensure that every customer is satisfied, because we believe in doing things right the first time and we stand behind our work 100%.
We are transparent about our pricing and prioritize our customers over profits. As a small, locally-owned and operated company, we understand the significance of our services for the safety of your family and loved ones, therefore, we aim to put our best foot forward when it comes to helping you with the gas leaks NYC residents sometimes have to deal with. Our team provides services throughout the five boroughs of New York City, and we provide a full range of services, including tankless water heaters, the best gas leak repair Brooklyn NY people trust in, and gas shutdowns and lock-offs. Additionally, we also provide full-service plumbing and drain cleaning services, so whether you have gas appliances that are not working properly, or natural gas leaks, our team is ready to help.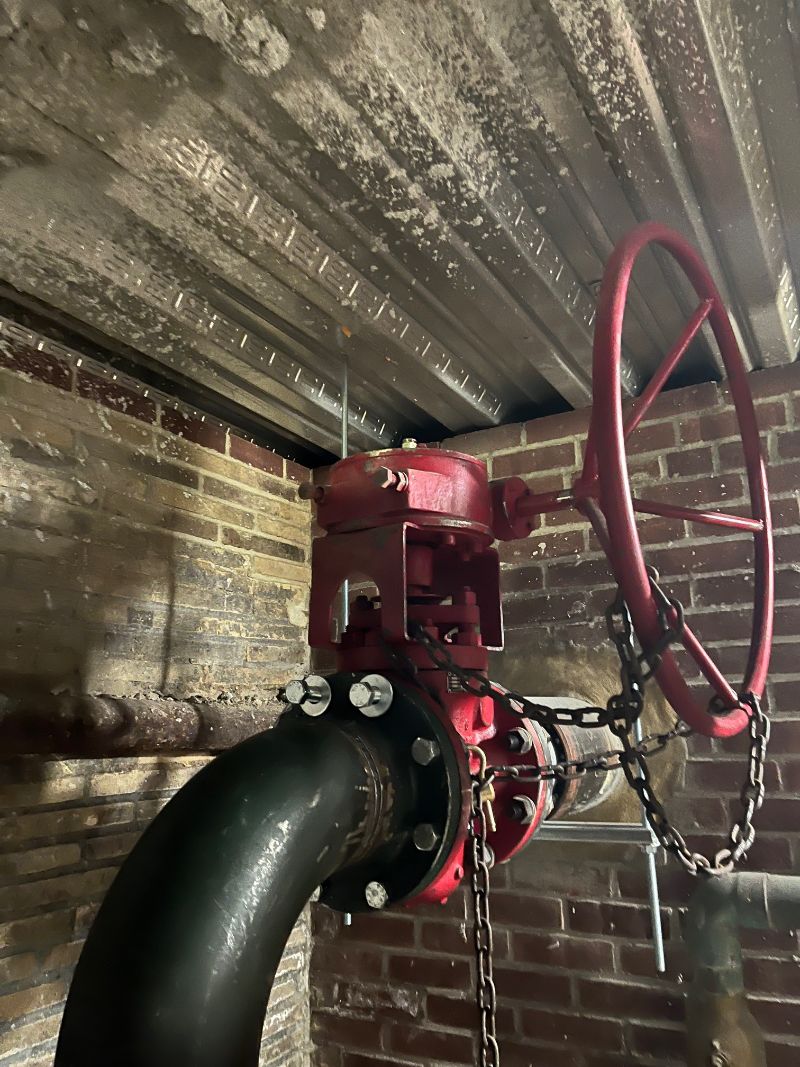 We Provide the Best Gas Leak Repair Staten Island NY Customers Can Find
When it comes to dealing with a gas leak NYC residents sometimes face, we know that it can be extremely dangerous and cause serious injuries if not handled properly. Here are some of the hazards associated with gas lines:
Fire and explosion: A gas leak can easily cause a fire or explosion, leading to extensive property damage and possible injuries if there are people close to the source of the explosion.
Carbon monoxide poisoning: When inhaled, carbon monoxide can quickly cause dizziness, nausea, and prolonged exposure can be fatal.
Asphyxiation: If a gas leak occurs in an enclosed space, it can quickly asphyxiate anyone inside.
Some of the signs of a gas leak NYC residents can experience include:
Smelling gas
Hearing a hissing or whistling sound
Seeing dust or debris blowing from an unusual place
Seeing dead or dying vegetation
When you call Tidal Plumbing, we will respond quickly and efficiently to get started right away on fixing the problem. We use top quality technology and equipment to quickly and safely identify the issue, and then we provide the best gas leak repair New York has to offer. We understand the potential hazards of gas leaks, and that's why we are dedicated to providing our customers with prompt gas line repairs. Our team will come to your house, find the source of the leak, and perform the best gas leak repair New York residents can trust. If you suspect a gas leak, it's important to take action immediately and call us for the best natural gas services Queens has to offer. Our team works quickly to get your life back to normal, so give us a call today for the best natural gas services Queens people swear by!
The Best Plumbing and Natural Gas Services Queens has To Offer
In addition to providing Queens natural gas services, we also specialize in many other plumbing services.
Why is drain cleaning important?
Drain cleaning is important because it helps remove sediment, grease, and other materials that can build up in your pipes and cause clogs. A clogged drain can cause various problems, including water damage to your home, flooding, and sewage backup. Some of the signs that you may need drain cleaning include:
Slow draining sink or tub
Water backing up into sink or tub
Gurgling noises coming from drains
Foul odors coming from drains
If you're experiencing any of these problems, call our plumbing team today to tackle any problems quickly.
Why Choose Us?
Affordable: The best part about working with our team that provides Queens natural gas services is that we provide exceptional services at affordable rates. We understand how crucial it is to have a trustworthy plumbing team in your corner that specializes in gas conversions and gas leak repairs.
Available 24/7: Our exclusive Glendale NY gas screening team is available 24 hours a day, seven days a week. No matter what day it is, our team will be there for you.
Experienced: Our team has over 20 years of experience in the industry bringing Glendale NY gas screening services that residents can trust. We've seen it all and are prepared to handle any situation that you may experience.
When you need plumbing or gas system services in Queens or Glendale, call Tidal Plumbing. We'll be there for you when you need us most!
The Best Queens Natural Gas Services that are Quick And Affordable
Tidal Plumbing offers gas, plumbing, and heating services to ensure that your lines from the National Grid are in good working condition, and we recommend having your lines inspected every few years to ensure no leaks or other problems. Some of the signs that you may need gas line maintenance or repair include:
Decreased gas pressure
Leaks in fittings or connections
Corroded or damaged pipes
If you're experiencing any of these problems, contact our team today. Our experienced and certified Glendale NY gas treatment technicians will come to your home, inspect your lines, and make any necessary repairs. Our professionals abide by all rules put forward by NYC DOB, NYC DEP, Con Edison, and National Grid when providing the residents of Glendale NY gas treatment services.
With our team in your corner, you won't need to worry about shoddy or unreliable service, because we double-check everything we do. When you choose our professionals to provide the best gas leak repair Brooklyn NY has to offer, we understand that you're putting your home and loved ones' safety in our hands, so we give our full attention to everything we do for you.
Tidal Plumbing also offers water heater installation and repair services because we understand how important it is to have a working water heater, so we offer 24/7 emergency services. Some of the signs that you may need water heater repair include:
Water leaking from the tank
Water taking too long to heat up
Rusty water
No hot water
We operate as a full-service plumbing and heating company so you have the best plumbers at your disposal at all times. When you call Tidal Plumbing, you never have to worry about an untimely plumbing issue ever again.