Staying warm and comfortable during those cold winter months in NYC starts with hiring the right heating services professional. We handle it all, from boiler installation and repair to oil and gas conversions. Serving home and business owners throughout all five boroughs of New York City, Tidal Plumbing and Heating is here for you every step of the way.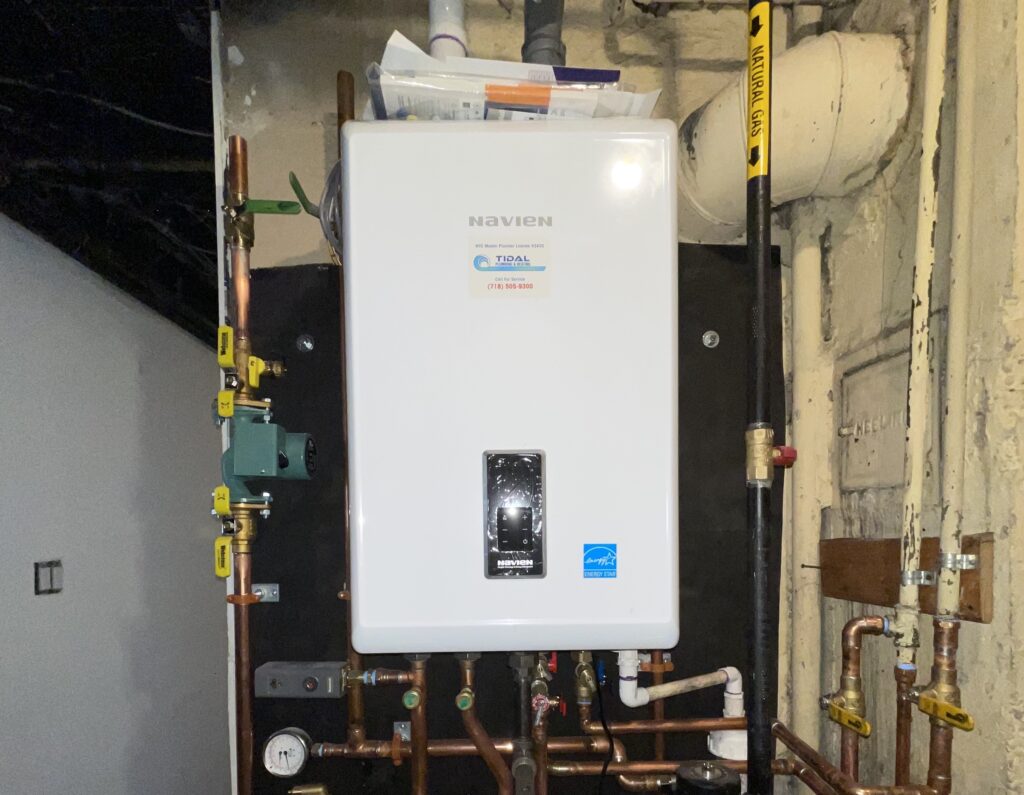 Our heating technicians only use the best materials and products by trusted manufacturers for heating installations and repairs. We stand behind our work with quality guarantees and warranties, offering estimates, 24/7 emergency service and competitive pricing. Regardless of the size or scope of your project, rest assured our NYC heating specialists are here to deliver lasting solutions tailored to your needs and budget.
Our Heating Services
Backed by 24/7 emergency services and attentive customer service, Tidal Plumbing and Heating offers these comprehensive heating services:
Gas heat service
Boiler installation and repair
Steam heat specialist
Tankless water heaters
Radiant heating
Oil to gas conversions
Snow melt systems
Based in Whitestone Queens, we are fully licensed and insured in NYC to handle all of your heating needs, bringing more than 20 years of experience to the table. Get peace of mind knowing you're partnering with the most qualified, experienced heating professionals in the area. No matter how simple or complex your problem is, we can provide the solution.
Signs You Need a Heating Repair
Not sure if you need a repair to your heating system or not? Here are some of the most common signs you need heating repair:
Strange Noises: Anything you don't normally associate with the noises your heater makes while running, including hums, bangs, rattles, buzzes and groans. These noises generally come and go with the starting and the stopping of the furnace.
Low Heat Levels: If the air blowing through your vents is cool, or warm but not hot, this means your furnace is working inefficiently and will have to work harder to achieve the desired comfort level.
Low Air Flow: Issues with the fan or a blockage in the system will lower the flow of air through the ducts.
Short Cycling: This is when the furnace turns off and on again multiple times throughout the day. This is a big problem, as the fan motor and other components use a lot more energy to start and stop than they do when simply running.
Faulty Start: A furnace that doesn't start up at all often poses a safety issue, such as a gas leak or faulty ignition, which constitutes a threat to your home and family. Safety features are designed to keep your furnace from turning on, which will alert you to the problem and prevent further damage. You need to get this corrected before you can expect the furnace to turn on again.
Contact Tidal Plumbing and Heating
To book a heating appointment or to get an estimate, please contact us at 718-505-9300, email us at [email protected], or fill out our online form.