Welcome to Tidal Plumbing & Heating: Your Trusted Boiler Installation Experts in the 5 Boroughs of NYC
Transform Your Home's Heating with Expert Boiler Installation Services
At Tidal Plumbing & Heating, we understand the importance of a warm and cozy home, especially during the chilly winters of New York City. If you're looking to enhance your home's heating system, consider the benefits of a gas boiler installation. Our expert team specializes in top-notch boiler installation services across all five boroughs, providing unmatched comfort and efficiency.
Why Choose Tidal Plumbing & Heating for Boiler Installation?
When it comes to boiler installation, Tidal Plumbing & Heating stands out as a trusted name in the industry. Our skilled and certified boiler installers have years of experience, ensuring a seamless installation process that meets the highest standards. Whether you're in Queens or any other borough, our dedicated team is committed to delivering excellence in every aspect of boiler installation.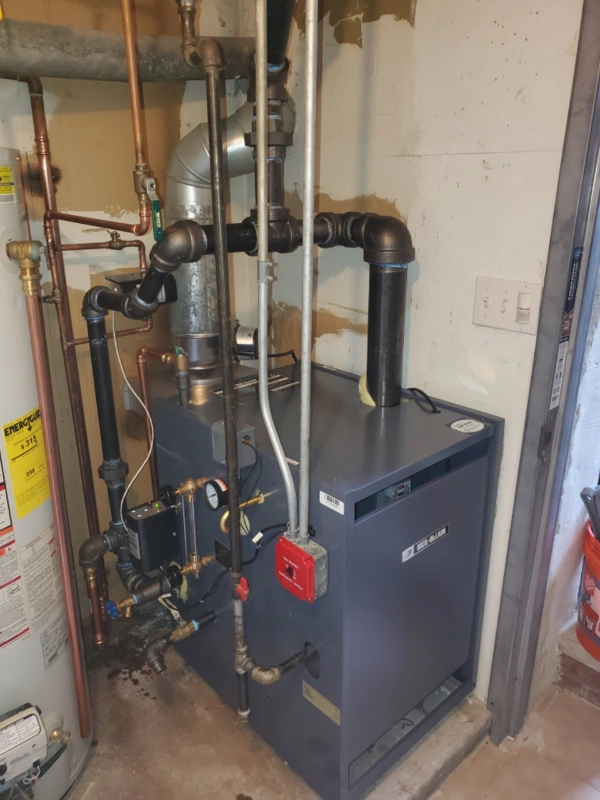 Unveiling the Power of Gas Boilers
Gas Boilers: A Smart Choice for Efficient Home Heating
Are you considering a new heating system for your home? Gas boilers are a smart choice, and Tidal Plumbing & Heating is your go-to source for expert installation services. Let's explore why gas boilers are gaining popularity among homeowners in Queens and beyond.
Energy Efficiency and Cost Savings
One of the primary advantages of gas boilers is their energy efficiency, translating to significant cost savings over time. Our boiler installation services focus on incorporating the latest models, ensuring your home stays warm without breaking the bank.
Environmentally Friendly Heating
Gas boilers are a cleaner and more environmentally friendly option compared to traditional heating systems. By choosing Tidal Plumbing & Heating for your boiler installation, you contribute to a greener future while enjoying the benefits of a reliable and eco-friendly heating solution.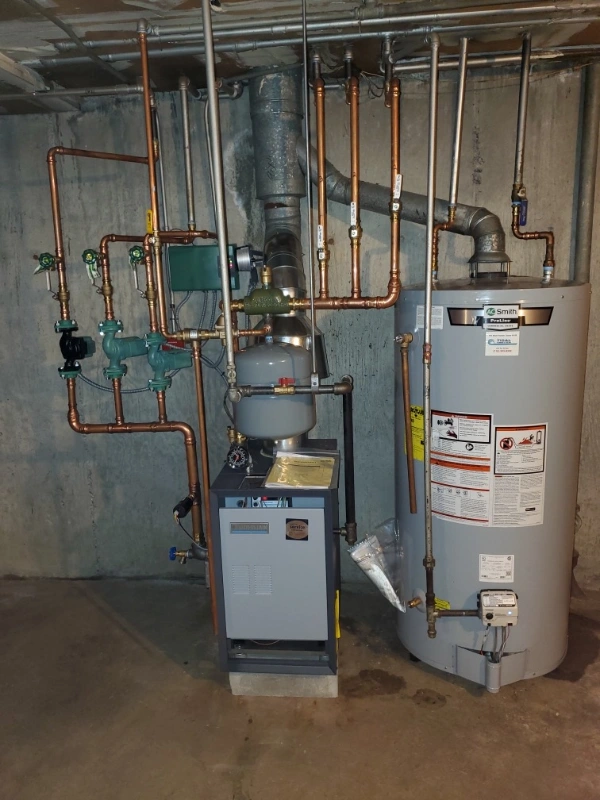 The Tidal Advantage: Boiler Installation Tailored to Your Needs
Comprehensive Boiler Installation Services Across the 5 Boroughs
Tidal Plumbing & Heating takes pride in offering comprehensive boiler installation services tailored to meet your unique requirements. Whether you're in Queens, Brooklyn, Manhattan, Staten Island, or the Bronx, our team is ready to transform your home's heating system.
Boiler Installation Queens: Serving Your Neighborhood with Excellence
Residents of Queens can rely on Tidal Plumbing & Heating for specialized boiler installation services. Our dedicated team understands the unique needs of the Queens community, ensuring precise and efficient boiler installations that stand the test of time.
Expert Boiler Installers at Your Service
Our team of expert boiler installers is at your service, committed to delivering unmatched quality in every project. From the initial assessment to the final touches, we prioritize precision and professionalism, making Tidal Plumbing & Heating the preferred choice for boiler installation in the 5 boroughs.
Elevate Your Home's Comfort with Tidal Plumbing & Heating
In conclusion, choosing Tidal Plumbing & Heating for your boiler installation means choosing excellence, efficiency, and a warm, comfortable home. Experience the Tidal advantage across all five boroughs of NYC, and let us transform your heating system with top-notch gas boiler installation services. Contact us today to schedule your consultation and take the first step towards a cozier home.